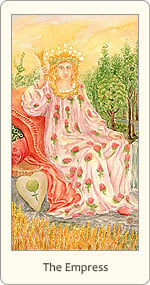 I will clean the wasp nest
of my thoughts by unplugging
from the electronic stream
of two cent opinionators.
my fingertips to the spotted glass
that smudges my view of the garden.
My tarot card reading for the day:
Be ambitious today, in a subtle way, and meet with a lot of cooperation and good will. Your ambition does not have to be grandiose. Concentrate on small projects and sweep away a lot of loose ends and complete things that have been long lingering. Act and speak with authority, and be fully respected. Do as much as you can today, and don't look back.